Why You Should Hire a Professional Event Planner – Part 2
If this is the first time you're tuning in about hiring a professional event planner, check out part 1 of this blog post to get the full scoop.
To recap, my point here is not to "sell" you on always hiring a professional event planner. I want to share when it could make sense.  It's the same as any other task or professional service that you could hire out or do yourself.
So, why should you hire a professional event planner?  There are three main reasons:
Time
Knowledge and Experience
Cost Savings
I have a lot to over on these three topics, so I broke it down into three parts.  If you want to start with reason #1, time, hop over to this blog post.  Today, I'll cover part 2, reason 2, knowledge and experience.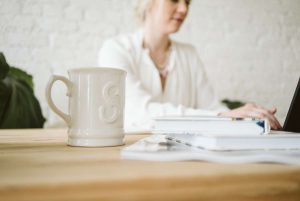 Reason 2:  Knowledge & Experience
I believe that with the power of the internet, you can learn almost anything. But do you want to?  Some of this goes back to valuing your time, but also ties into your knowledge, experience, and skills.  Hiring an event planner is no different than hiring any other professional service. Some people tend to think it's more optional than other professional services. That can be true, but don't discount it just yet.  At a minimum, I strongly recommend that most clients hire a day-of or month-of coordinator. You want someone at the event whose sole purpose is to make sure the event runs smoothly and can act fast to correct issues. The truth is, whether you hire a coordinator or not, someone will end up doing that job.  
If it's a business meeting, you may have a staff member stepping out to go deal with a catering issue and they miss an important update. Or your mom is running all over your wedding venue looking for the lost boutonniere and misses you putting on your wedding dress and that "wow, my little girl is a bride" moment. Don't do that to yourself.  Your planner or coordinator can handle those mini-emergencies. Work with a planner so you and your attendees can get the full benefits of your meeting, or family and friends can fully enjoy the wedding day.
They will connect you to the right vendors
Now let's get back to the planning stages.  A professional with the right knowledge and experience will connect you with the correct vendors and event venues. They will know how to guide you in a certain direction based on your goals, budget, or vision.  This is such an important step that I don't want to skip over. The companies and vendors you choose to work with will make a huge impact on the entire event experience.
A knowledgeable planner will keep you out of hot water
Your professional event planner will provide etiquette guidance to keep you out of any uncomfortable situations. They will also help you tactfully respond to those who do not follow it. (like your cousin who is insisting on bringing her plus one when the invitation was clearly addressed just to her, and the venue simply won't allow for more guests).
A professional with knowledge and experience in event planning will prevent many of the day-of issues from happening in the first place. They also know how to prepare for the issues that are unavoidable.  Event planners will know to review the florists contract three times to ensure the correct number of boutonnieres were ordered and for whom, as well as confirm the correct number were actually delivered on event day.  Finally, they will also make sure the catering staff knows that Stacy from Accounting gets a gluten-free, dairy free meal and it's Tracy from Accounting who is a vegetarian, and not the other way around. Your planner will ensure those special dietary restrictions are listed on the BEOs clearly for all three meal periods and on the place cards to avoid any major snafus.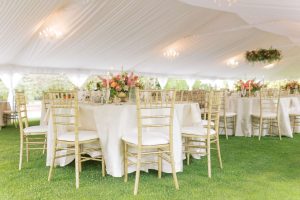 Not all event planners are created equal
With this, know that not all professional event planners are created equal.  Some are veterans in the field and have seen it all. Some are just starting out and gaining that invaluable hands-on experience.  In many cases, you get what you pay for. As tempting as it may be to use your friend's friend to coordinate your wedding on the cheap, you probably won't get the full experience that you want.  Do you want to place your wedding day in the hands of the cheapest option? That's up to you and something to consider. Don't forget that a skilled, experienced, and knowledgeable event professional can make the biggest impact and is worth their weight in gold.
So, are you convinced that an event planner will save you time, stress, and money?  It is an investment upfront, but if you hire the right planner I can guarantee you won't regret it.
Next week I'll wrap up with reason #3 for why you should consider hiring a professional event planner: cost savings.
If you're thinking to yourself, "yeah right, how can spending money on a planner can save me money?" then you'll definitely want to read this one!
As I said, each event and circumstance is unique, but I hope the next time you need to plan an event you'll consider hiring a professional event planner. They will lighten your load and deliver an exceptional experience for you and your guests. If you're in the Pacific Northwest, I would love to connect with you and help plan your next event!  Please contact me!
Photos courtesy of Kandis Spurling Photography and Moch Photography