Best Puyallup Venue: Farm 12 Weddings and Events
I'm so excited to share one of the best Puyallup wedding venues with you:  Farm 12 Weddings and Events located in Puyallup, Washington.
Whether you're local to the area or just looking for a great place to get married, Farm 12 in Puyallup is definitely worth a close look.  Farm 12, and their recently added Fika coffee shop, have quickly become a favorite of mine for events, dining, and grabbing a delicious pastry and coffee.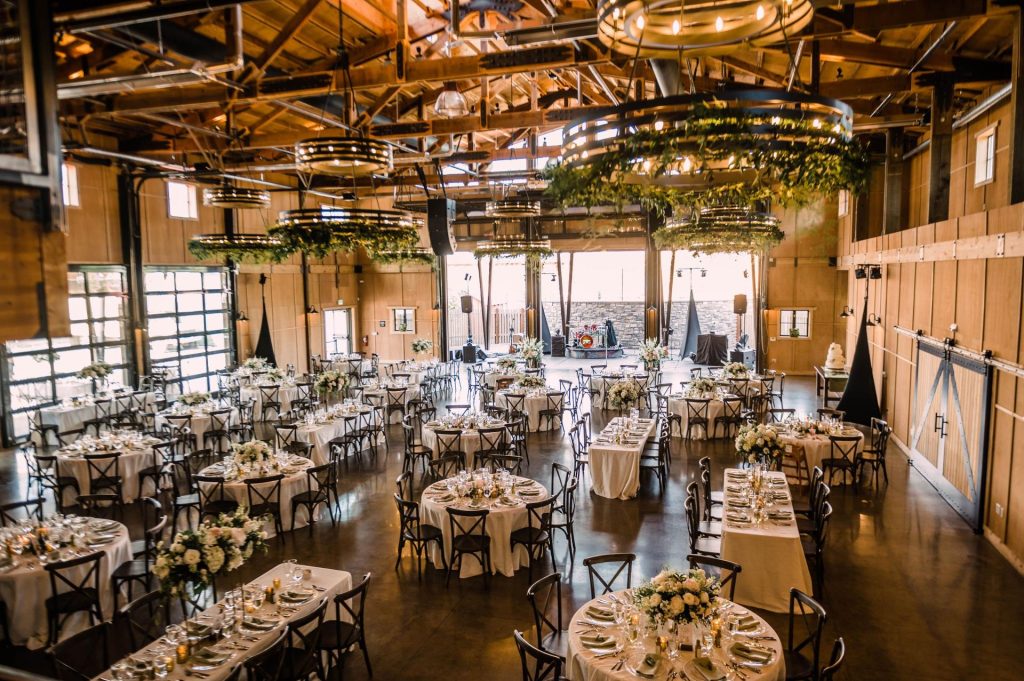 Here are the important details if you're considering Farm 12 for your wedding or special event:
Website:  https://www.farm12.org/events
Address: 3303 8th Ave SE, Puyallup, WA 98372
Contact: events@farm12.org
Venue Overview: 3 Unique Spaces – Event Hall, Greenhouse, and Courtyard
Capacity: Minimum event size of 75 guests
Rates:  $4,000-$9,500 / Catering is additional cost (approximately $28-$52 per person)
Availability:  Year-Round (Greenhouse not available February 1 to June 1)
Amenities:  
Rental includes 12 hours of access
Bridal suite, grooms quarters, multiple photography locations
Chairs and tables (including setup/teardown)
Best features:  Incredibly delicious food; ample space for ceremony, cocktail hour, and reception; upscale farm vibe; but my personal favorite is that your event will support a great cause.
When you choose Farm 12, you also invest in our local community and support families in need.  In their words: "Farm 12 Restaurant & Events is a social enterprise of Step By Step Family Support Center. Farm 12 Restaurant & Events was built to preserve a historic piece of farmland, enrich lives and holistically strengthen families, create job opportunities, be a gathering place for our community, and ultimately, produce profits to fund the mission of Step By Step."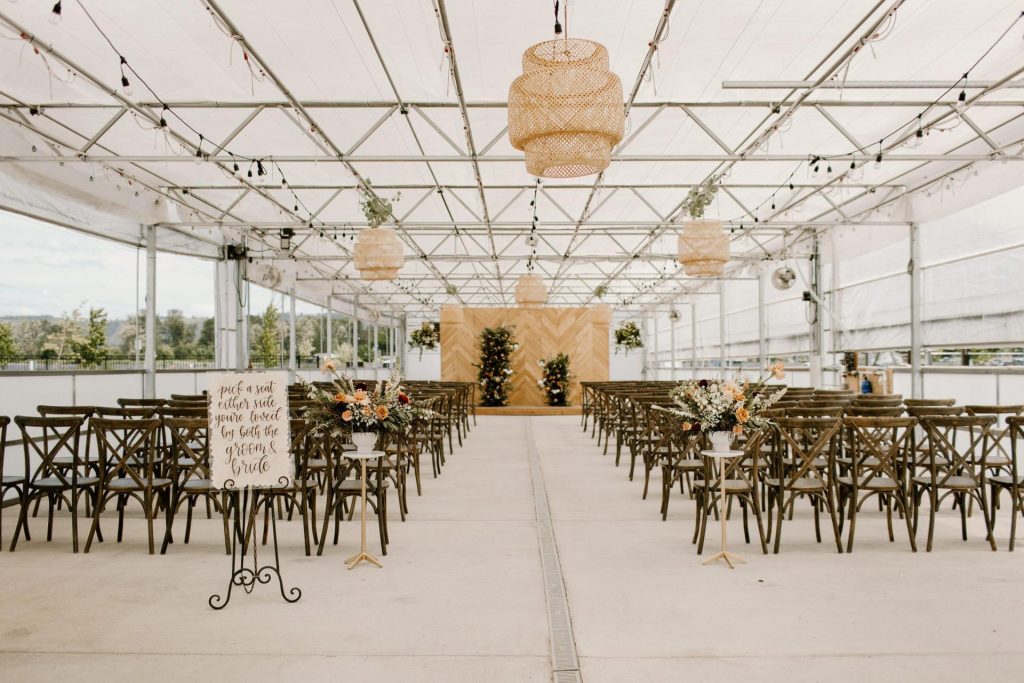 If you think Farm 12 Weddings & Events may be a great venue for your wedding or event, please contact me and I'll be happy to share more details or set up a tour!
Looking for more venue options?  Check out my blog post about Tacoma Wedding Venues.  Which event venue in the Greater Seattle area would you like to see featured next?
Cheers!
Olivia