What does a day-of wedding coordinator do?

What does a day-of wedding coordinator do?
A day-of wedding coordinator, also known as a wedding day coordinator, helps ensure that your wedding day runs smoothly. As the name suggests, the day-of coordinator typically begins work in the weeks leading up to your wedding, and focuses on coordinating all the details for the wedding day itself.
The day-of wedding coordinator's responsibilities typically include:
Creating a detailed timeline for the wedding day
Communicating with all of the wedding vendors (such as the florist, caterer, and DJ) to ensure that everyone is on the same page regarding the timeline and logistics
Setting up any decorations, seating arrangements, and other details for the wedding ceremony and reception
Ensuring that the wedding party and all guests are in the right place at the right time for each event
Troubleshooting any issues that may arise on the wedding day, such as unexpected weather or vendor delays
Managing the timing and flow of events throughout the day to ensure that everything runs smoothly and on schedule.
Overall, the day-of wedding coordinator is responsible for overseeing all the logistical details of the wedding day, allowing the couple and their families to relax and enjoy the celebration without having to worry about any last-minute details.
Personally, I love doing wedding coordination because I get to ensure a great experience for you and your guests on such an important day.  It can be a high pressure and high emotion time, but clients have told me that I bring a calming presence to the day that allows them to relax.  I truly love what I do and my years of experience have allowed me to create great processes and learn more from each experience.
After reading this, are thinking about working with me for your wedding? I'd love to hear from you – use the button below to get started.
What is the Difference between a day-of wedding coordinator and wedding planner?
A day-of wedding coordinator works to bring all of the details together and perfectly execute on your vision.  While wedding planner and wedding coordinator are often used interchangeably, they typically have very different roles and levels of responsibility.  
A wedding planner helps with all aspects of wedding planning including budget management, wedding design, etiquette, invitations, venue selection, vendor selection, contract negotiations, food and beverage guidance, seating charts, and so on.  Many wedding planners / wedding coordinators, including myself, offer varying levels of service which include day-of coordination, partial planning (which is usually day-of coordination + some planning assistance), or full service planning.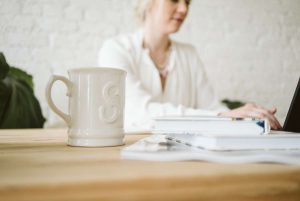 Feel free to check out my wedding services page for more of a breakdown of the different services offered.  As always, please contact me with any questions! I love helping couples and their families with their celebrations, and a big part of that success starts with choosing the right wedding planner or coordinator, and the right level of service.
Happy planning!
Olivia